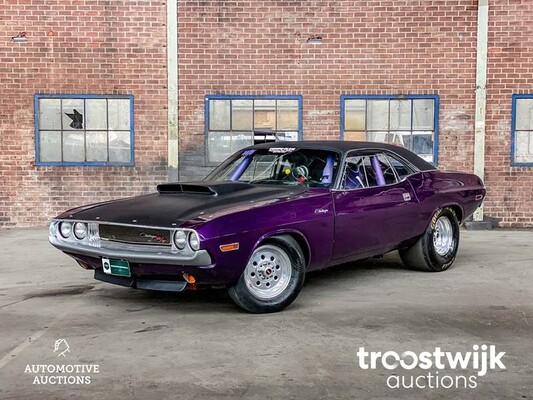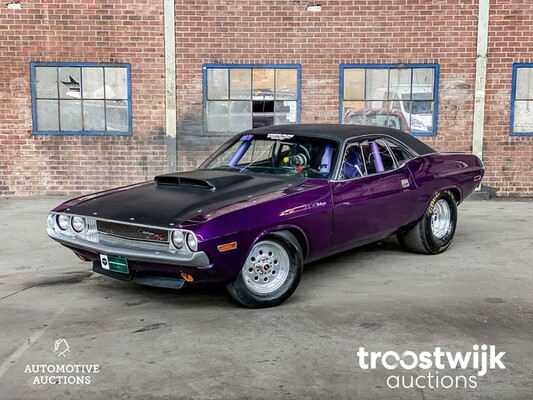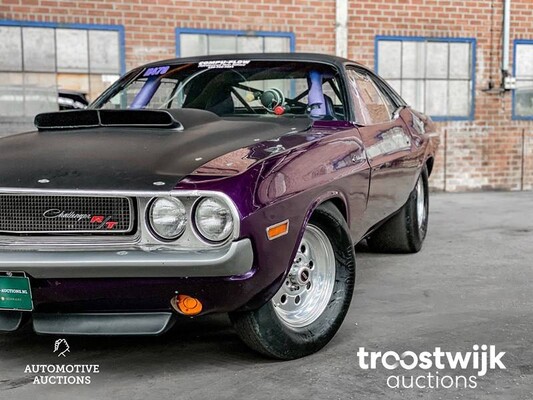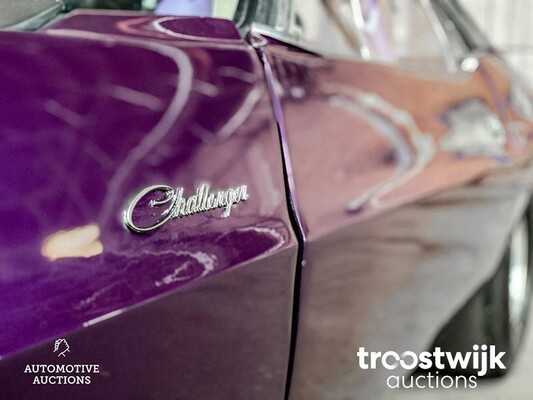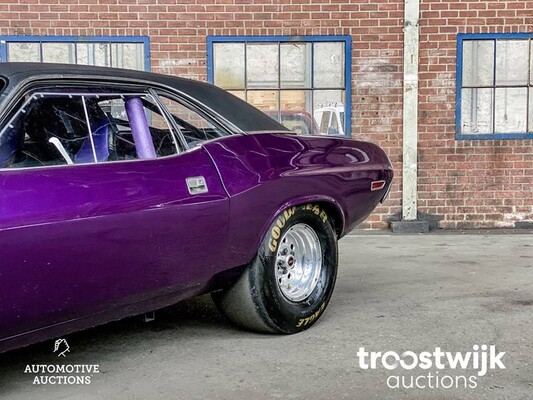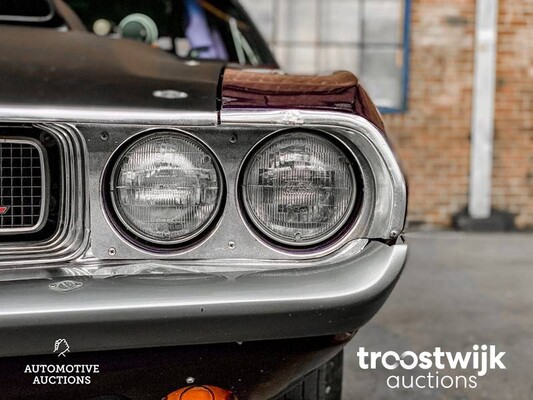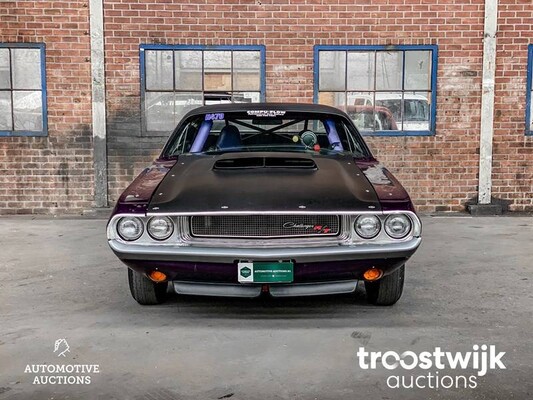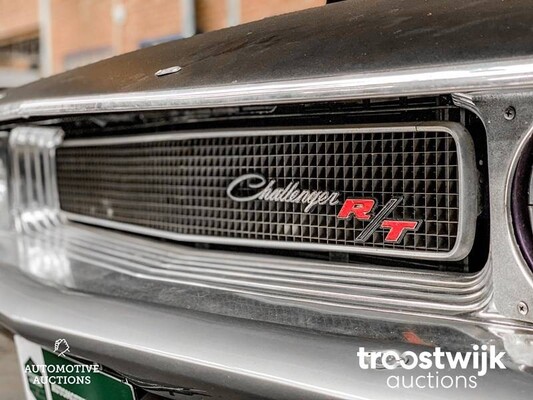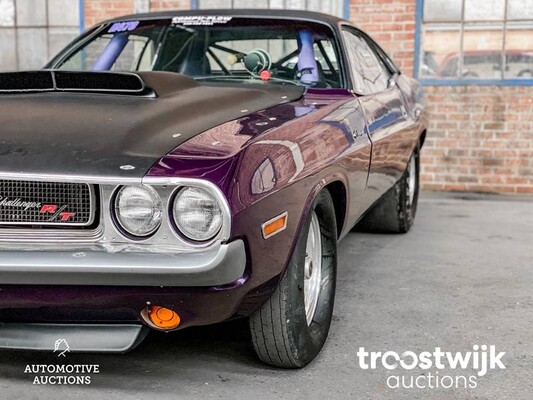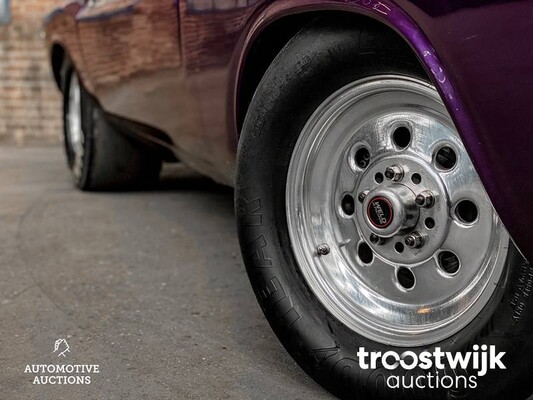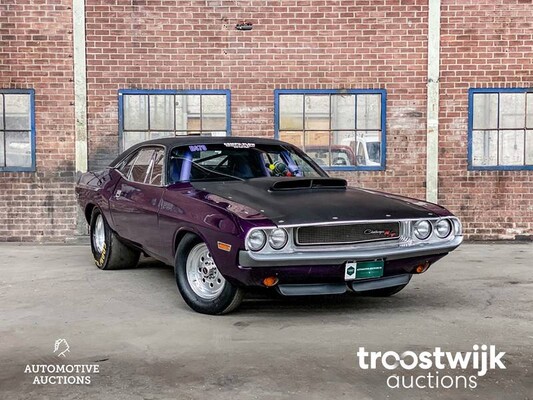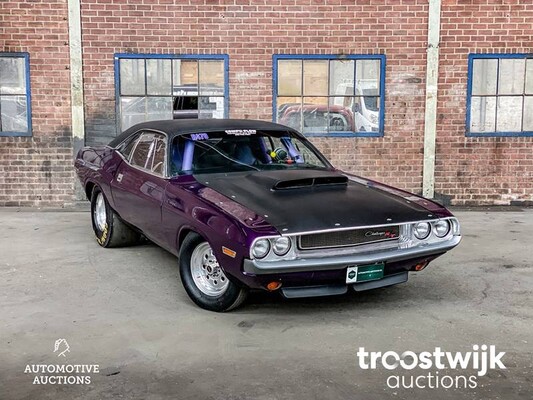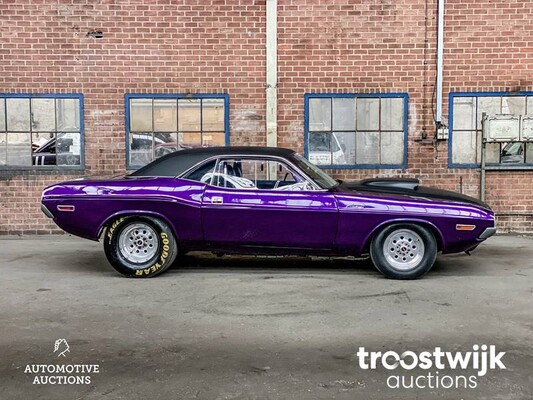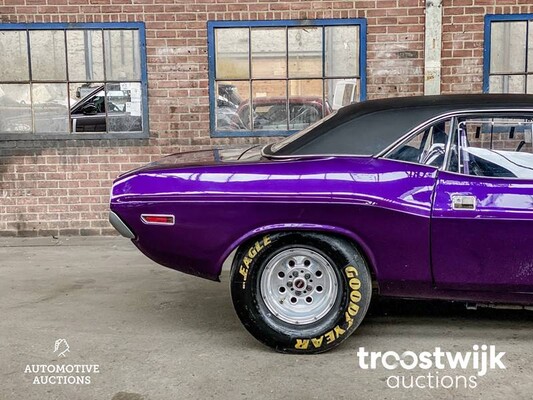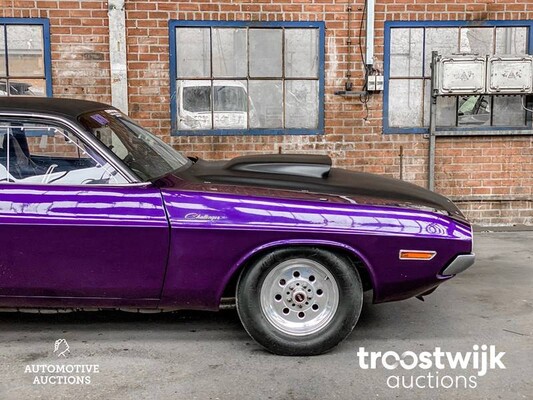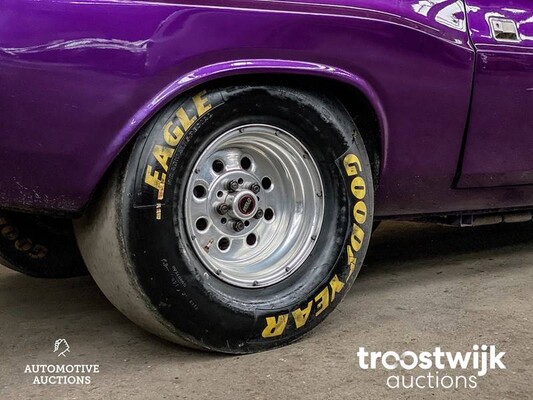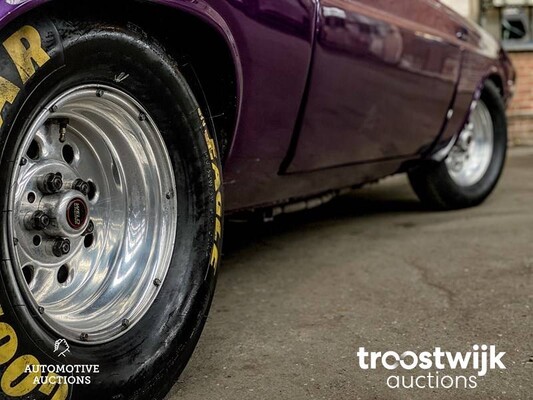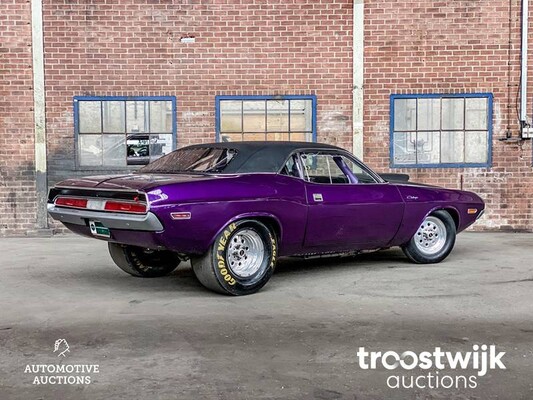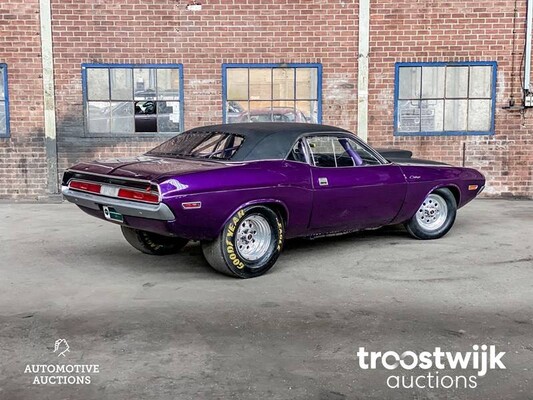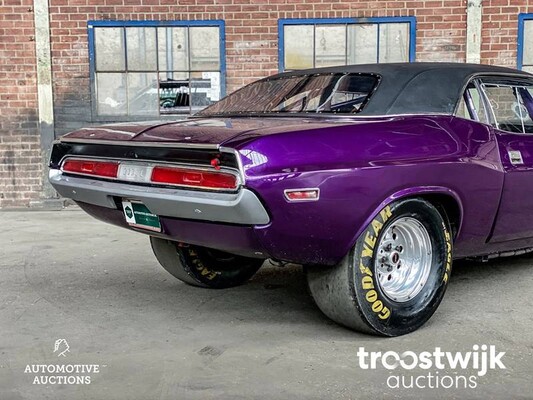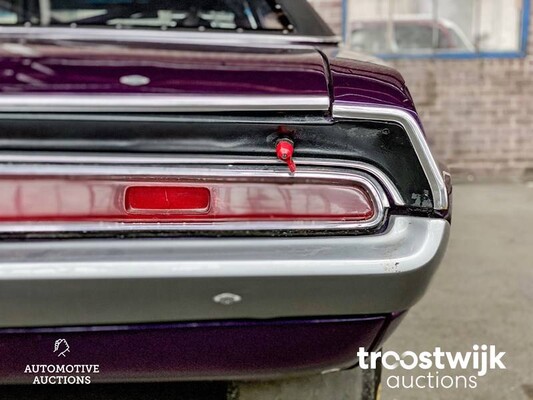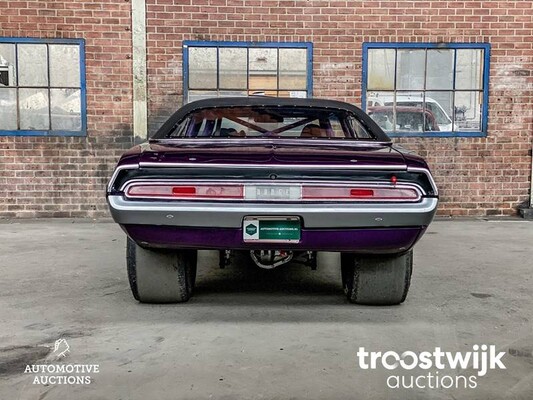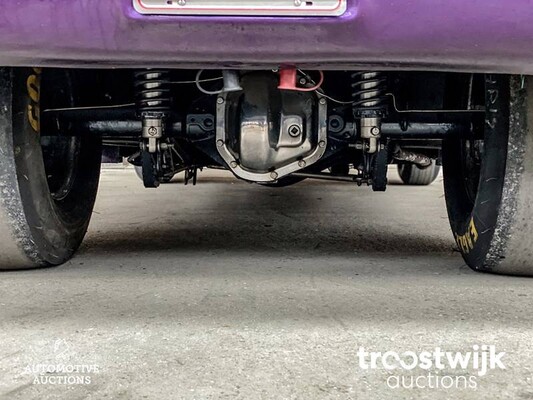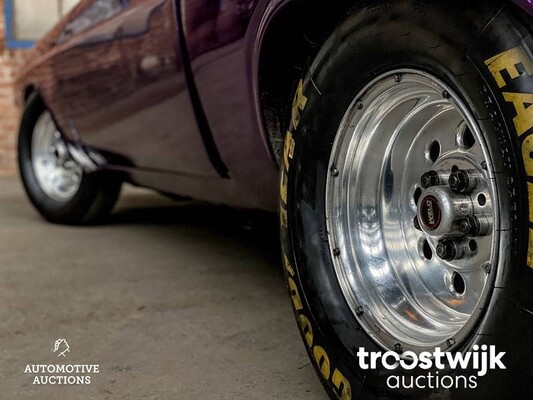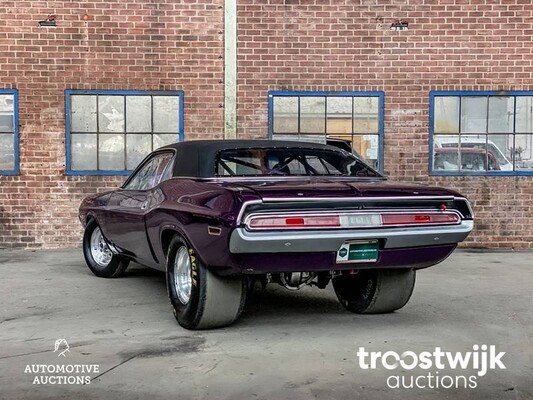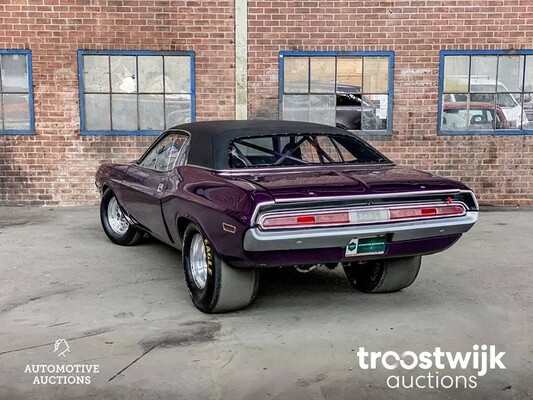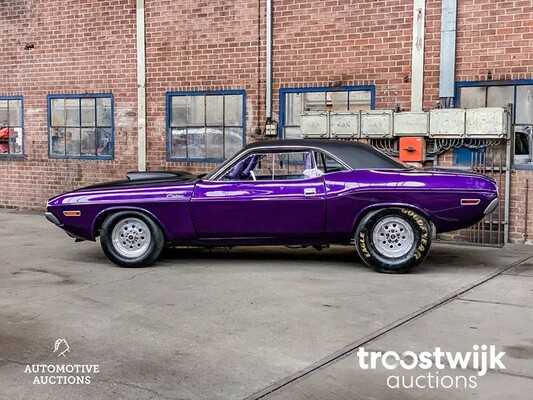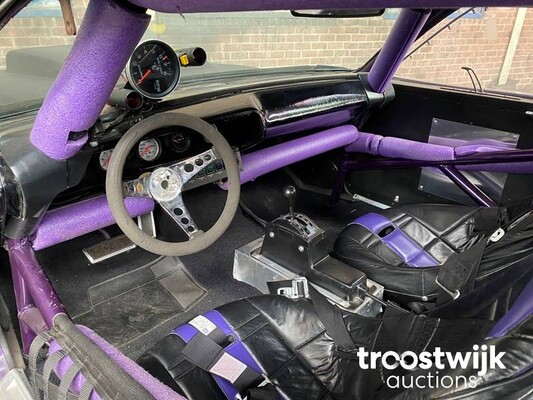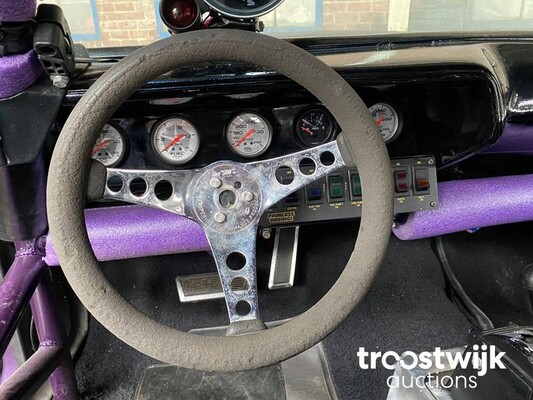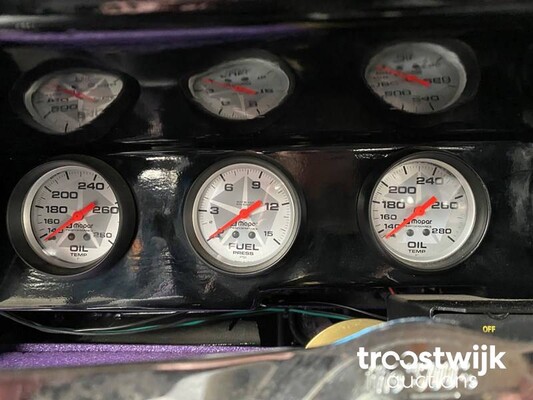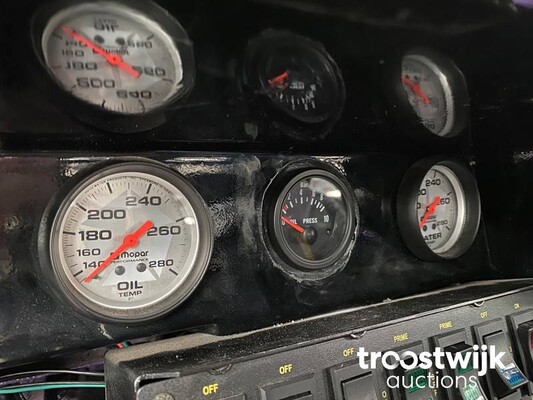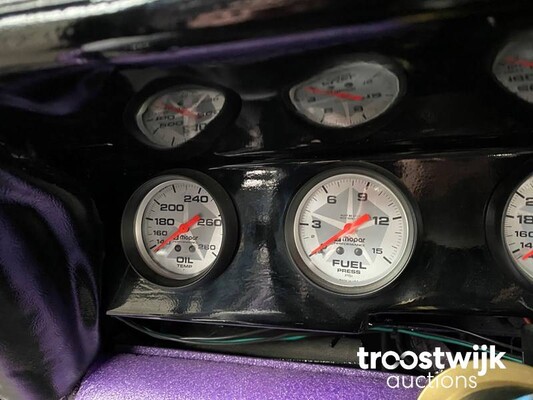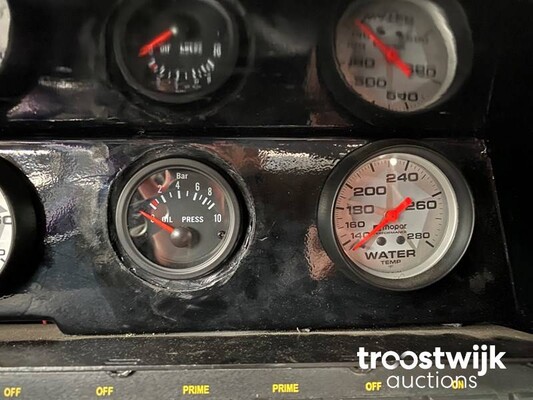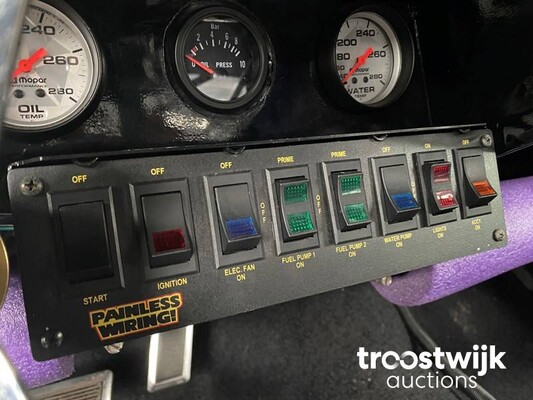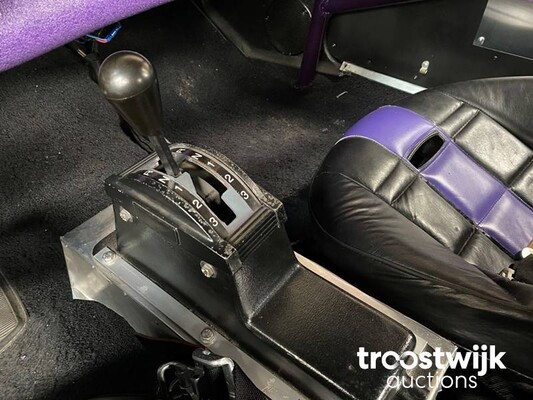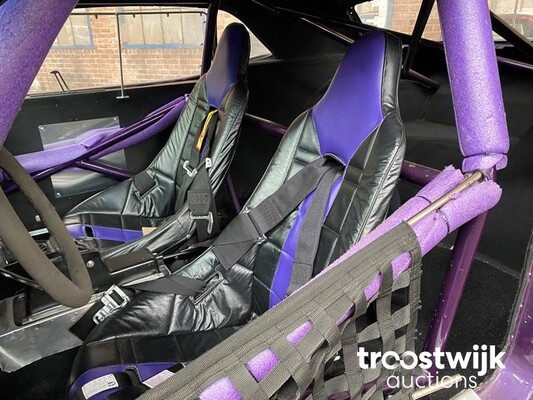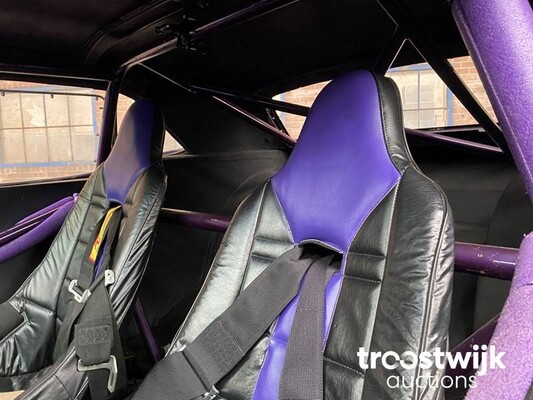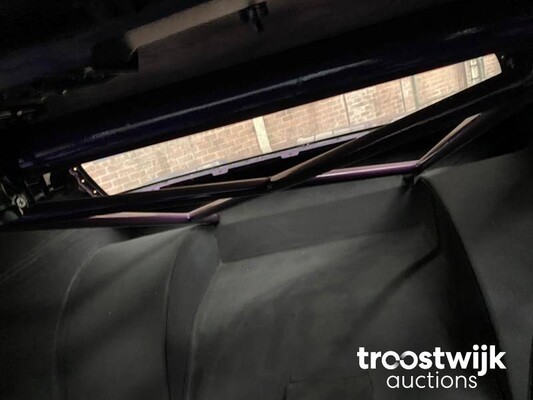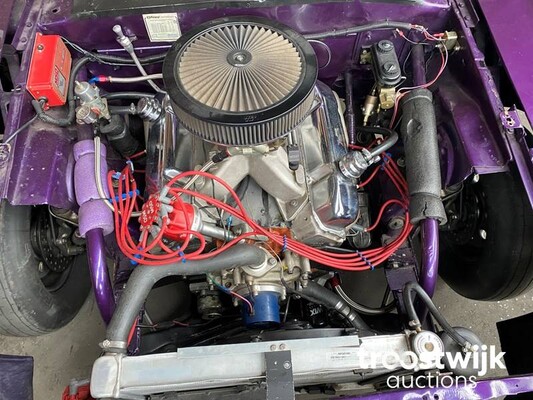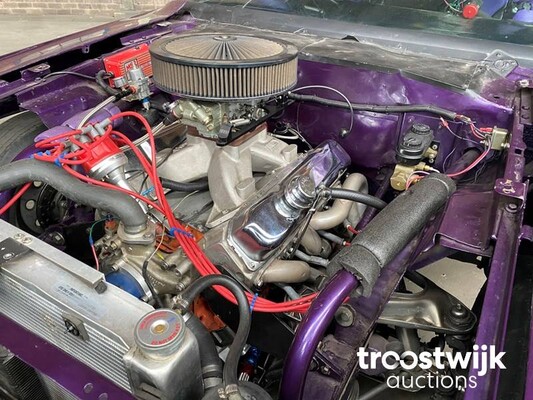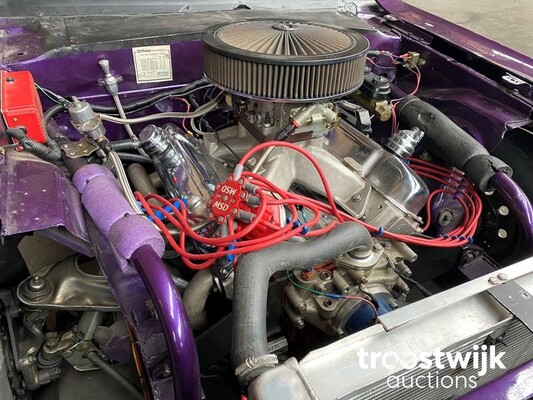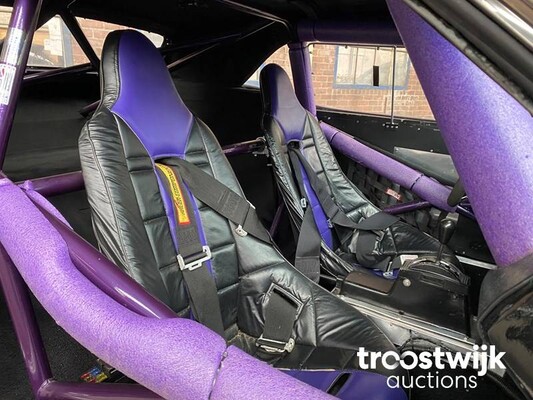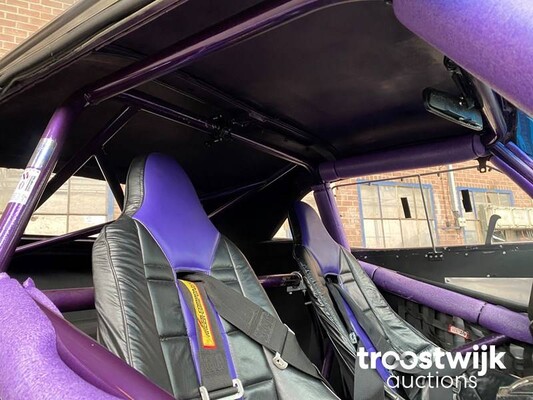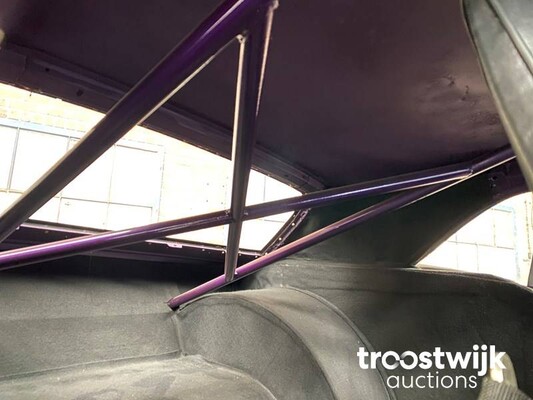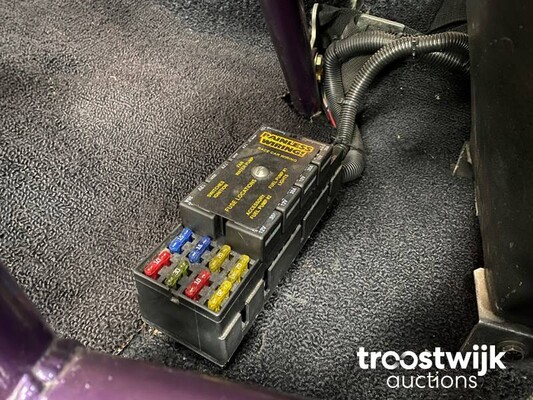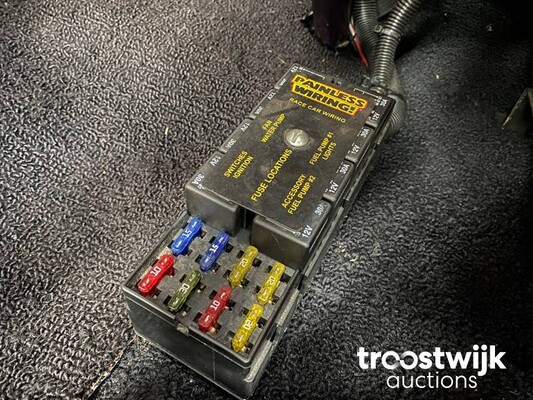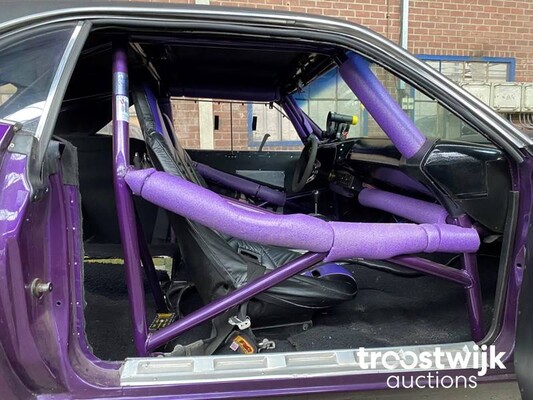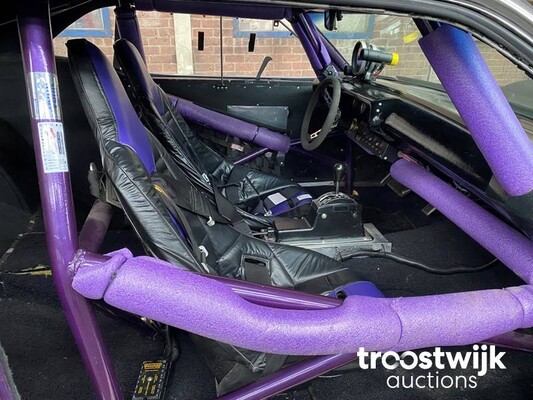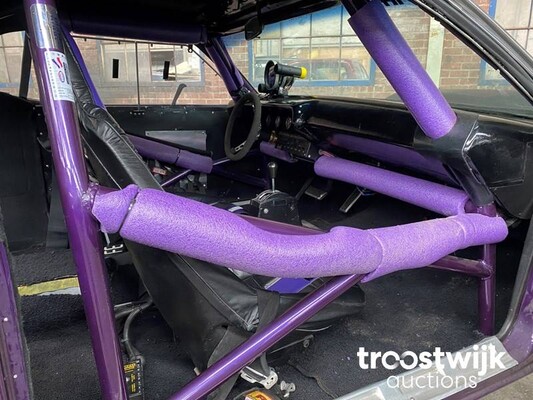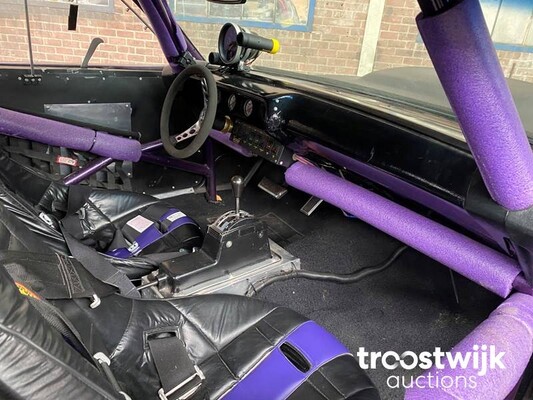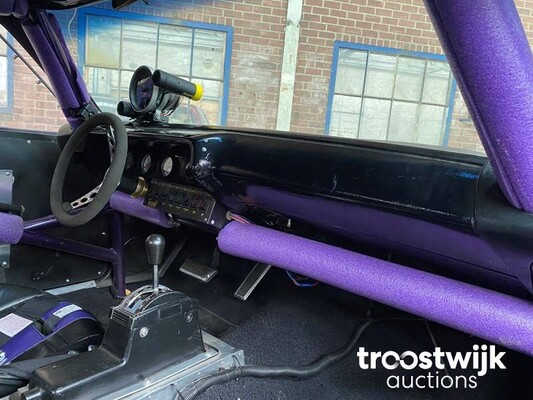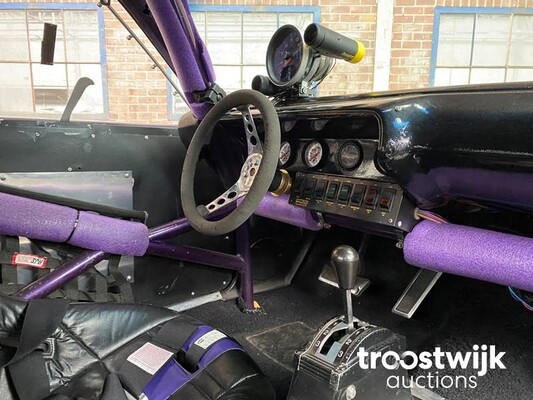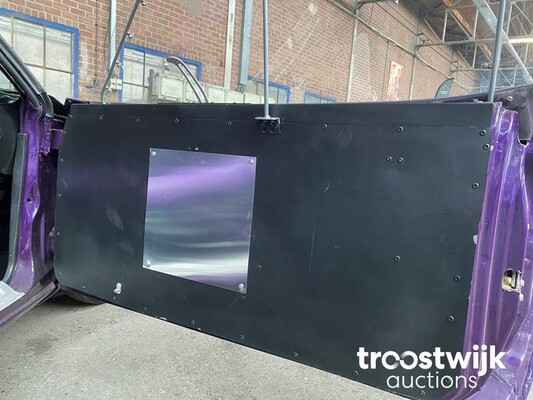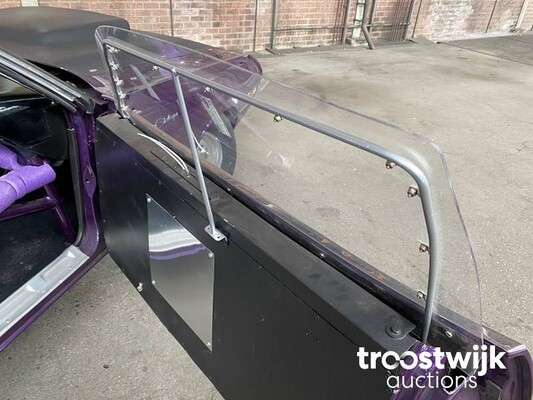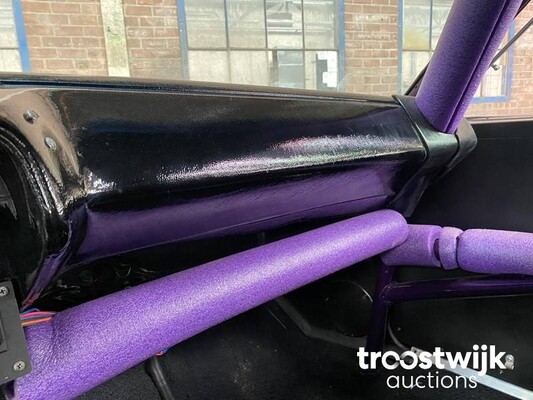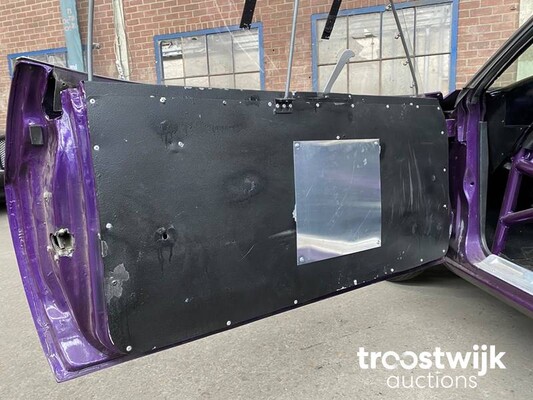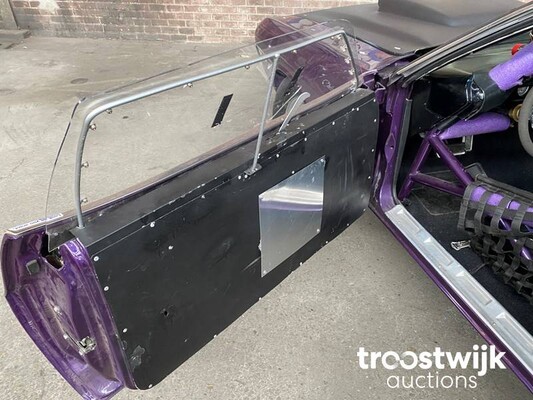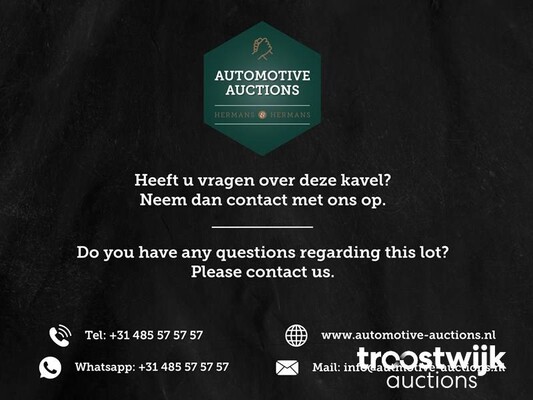 Item description
brand: Dodge
type: Challenger 440 R/T Dragracer
Model: Challenger
Horsepower: 745
color: Paars
empty weight: 1440
Chassis number: JS23U0B14005
Transmission: Automaat
Door count: 2
First registration date: 06-01-1970
Seat count: 2
Bodytype: Coupe
Maintenance history: nee
Driving: Achterwielaandrijving
Nationality documentation: USA
Steering wheel: Links gestuurd
description: Gebruikerssporen/-schades en slijtage rondom naar leeftijd/km-stand.

Deze Dodge Challenger Dragracer uit 1970 is volledig opnieuw opgebouwd/nagekeken.
Engine: Engine: 499inch, 400 Block that is half filled, Hughes main girdle & studs, Mopar performance main caps, Eagle stroker crank, Eagle H beam rods, Ross Pistons 12.8-1 comp, Comp cams roller cam (277/284.701 lift) Comp lifters/springs/retainers/keepers, Smith brother push rods and Mopar performance heads.

Voorzien van 745pk op de achterwielen. De auto is volledig aangepast voor de dragstrip. Laatste tijd op de dragstrip is 9:71 1/4 mile.




Auction description
Online auction of classic cars, youngtimers and daily vehicles in Boxmeer