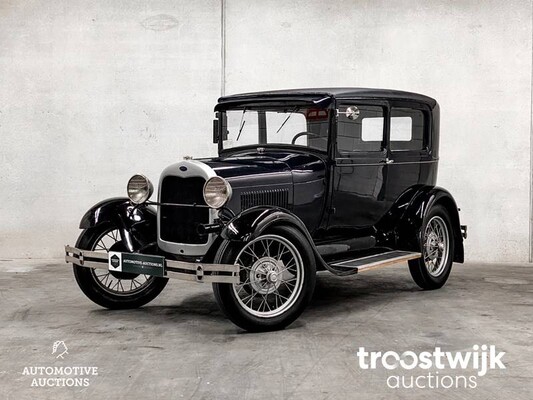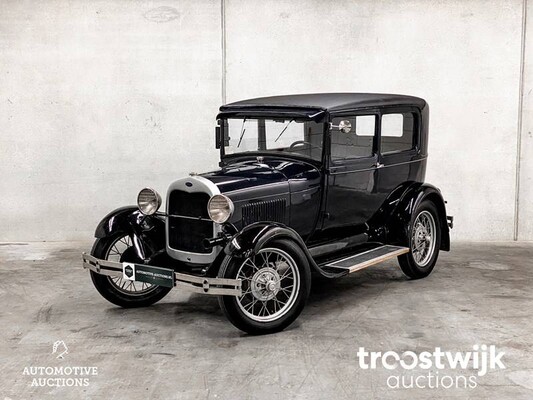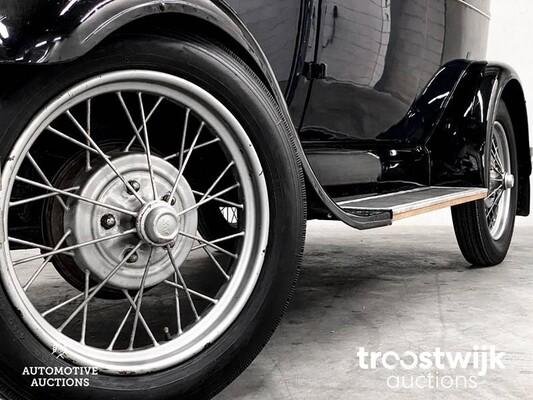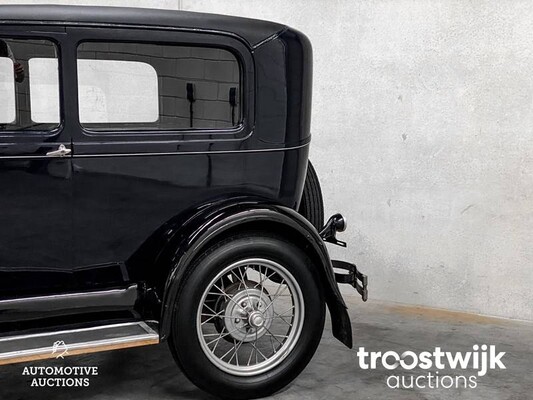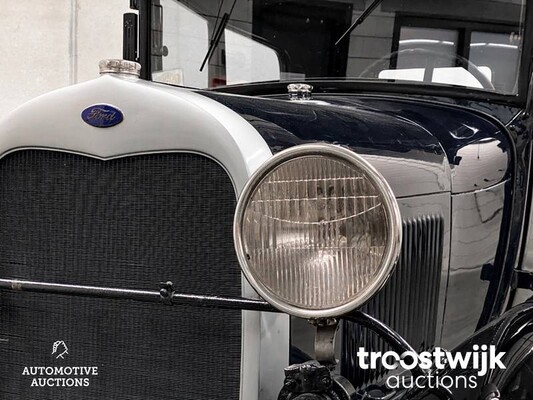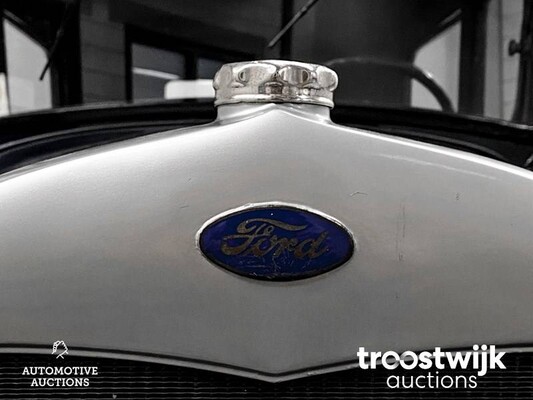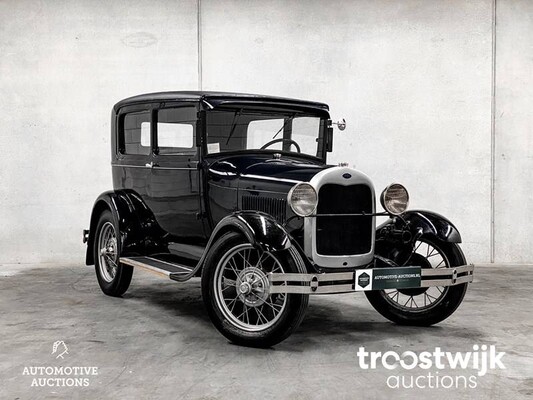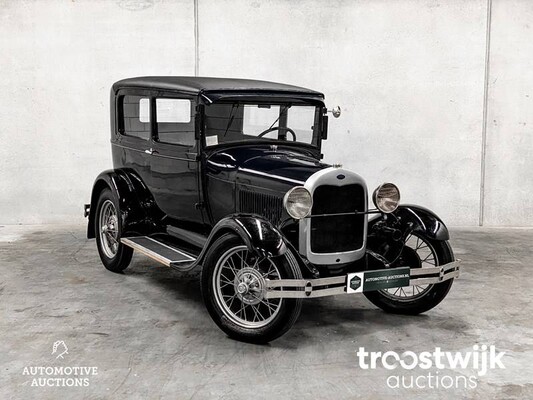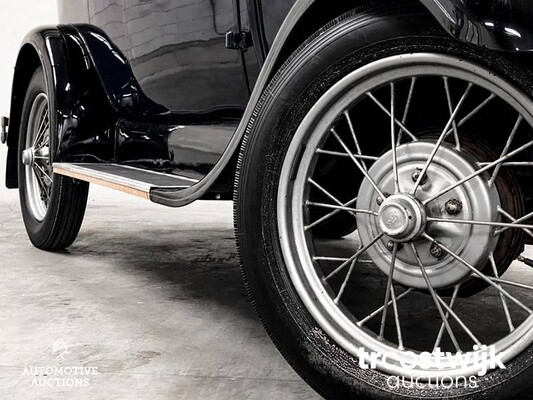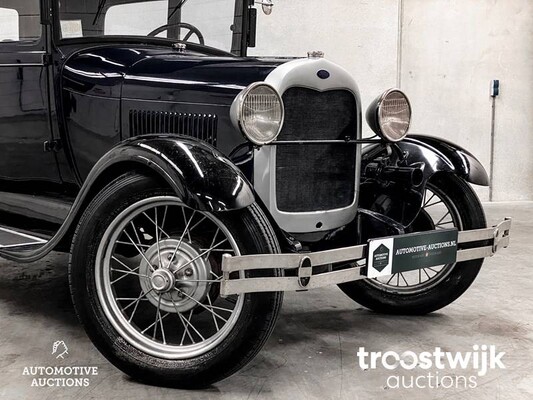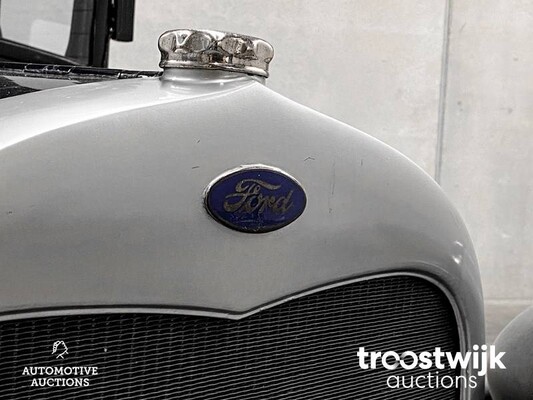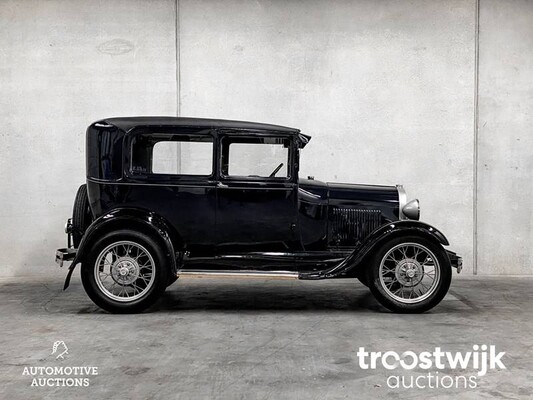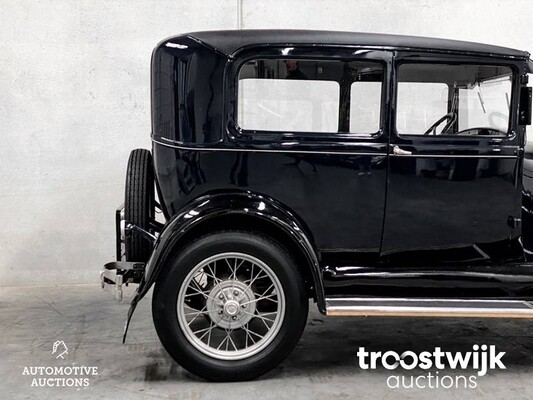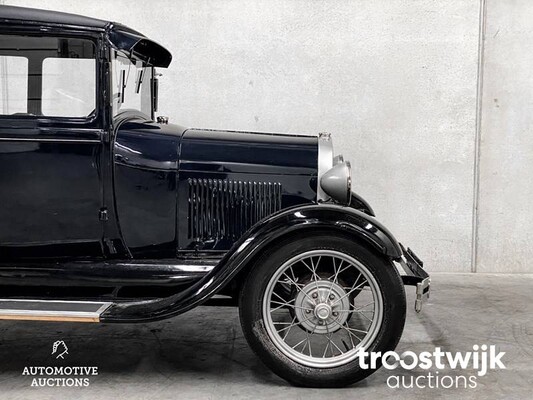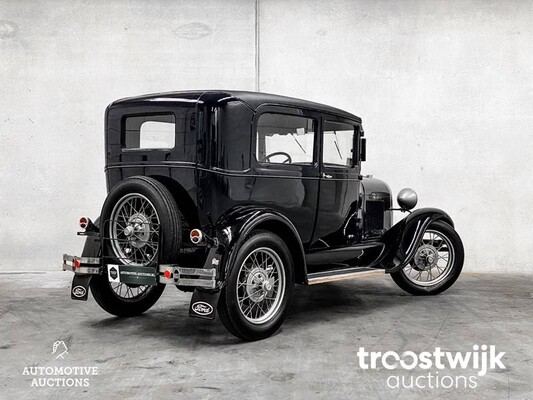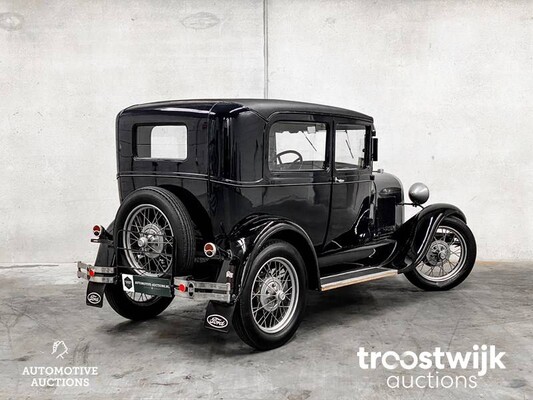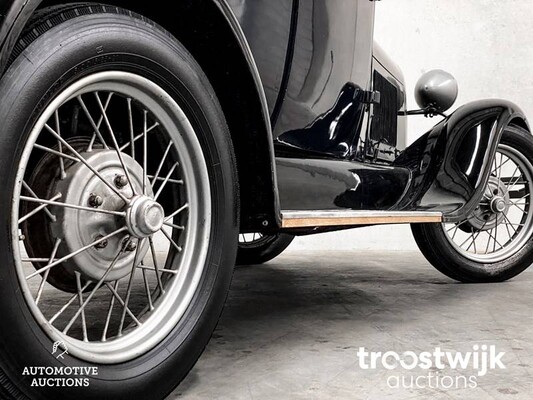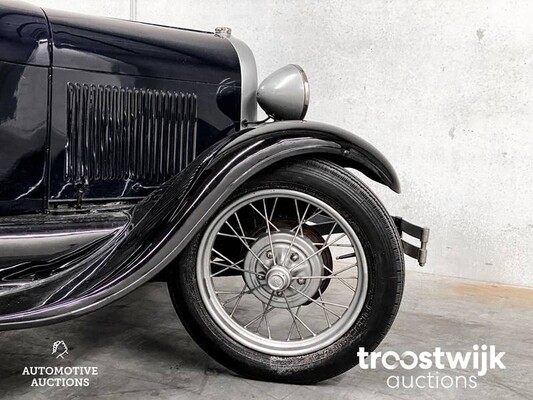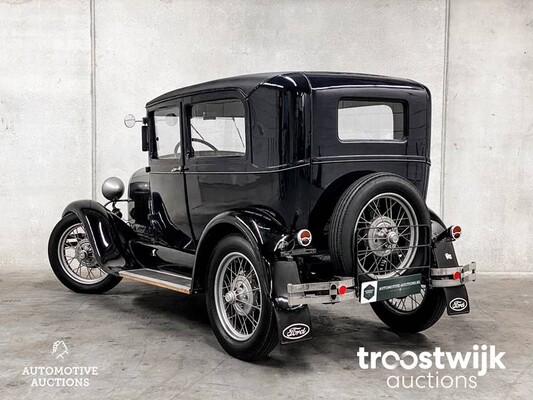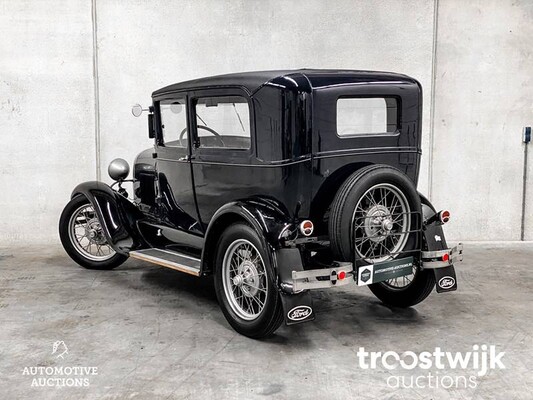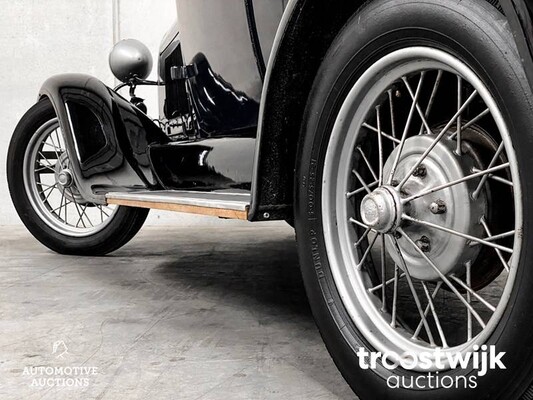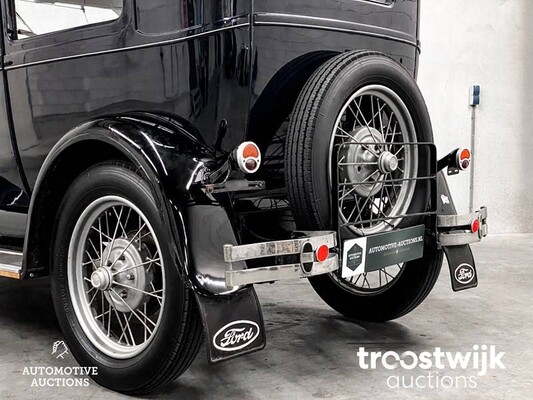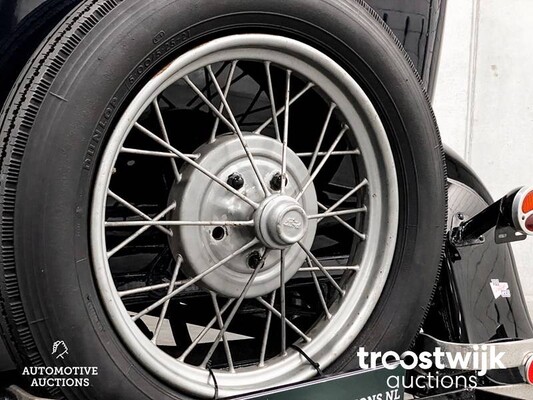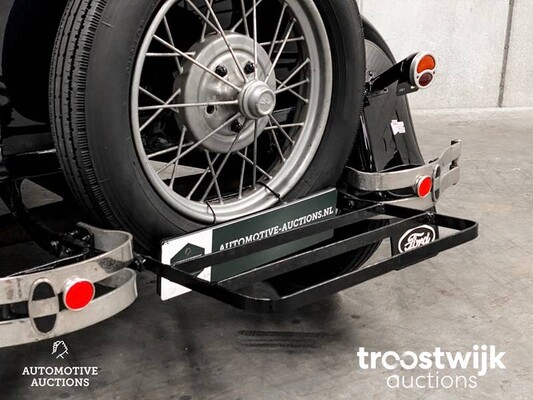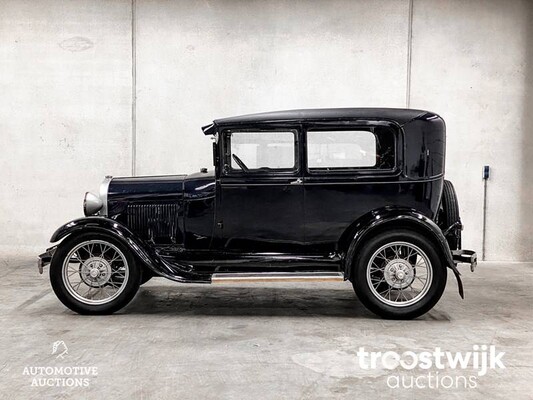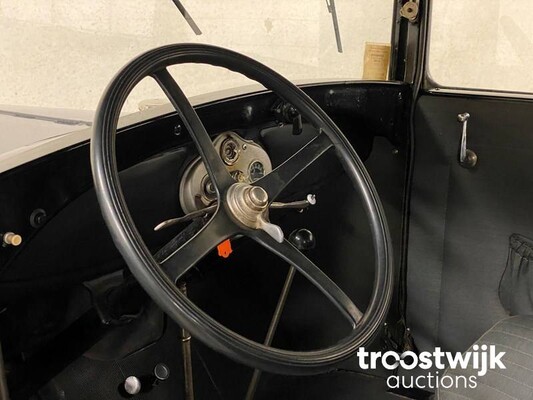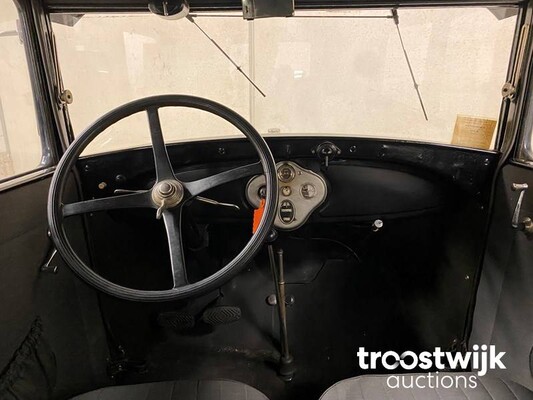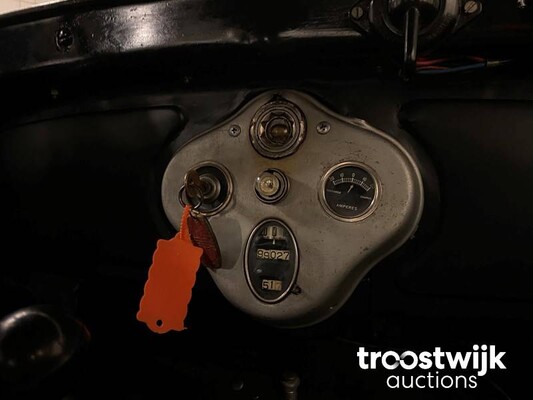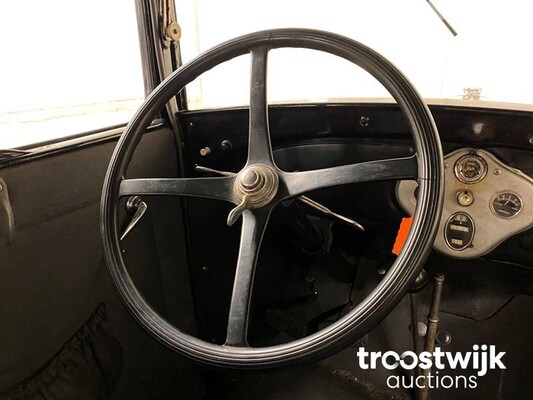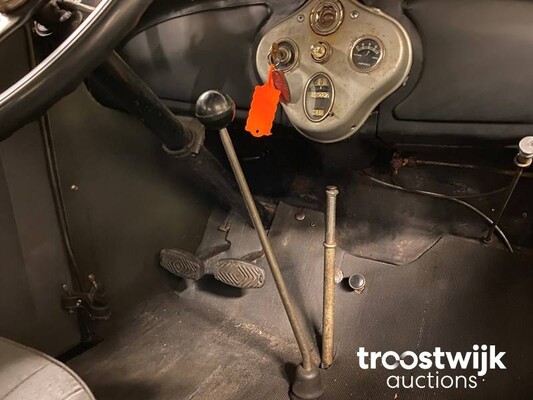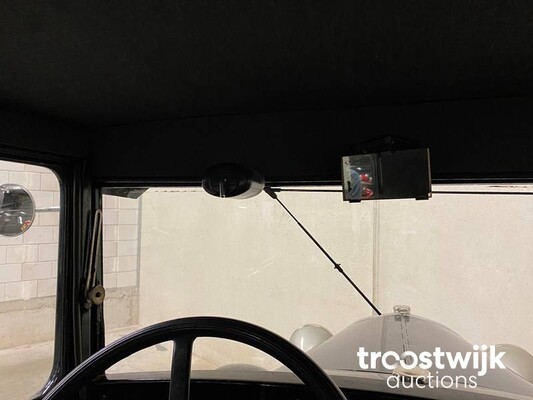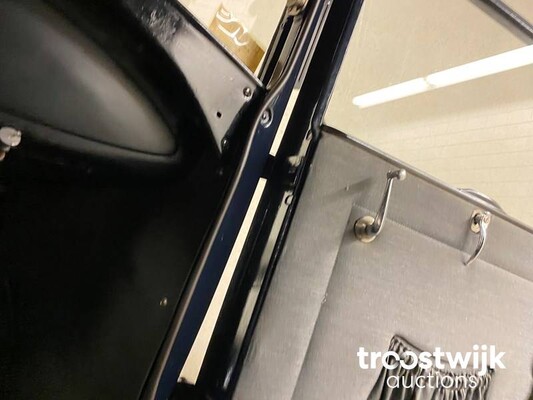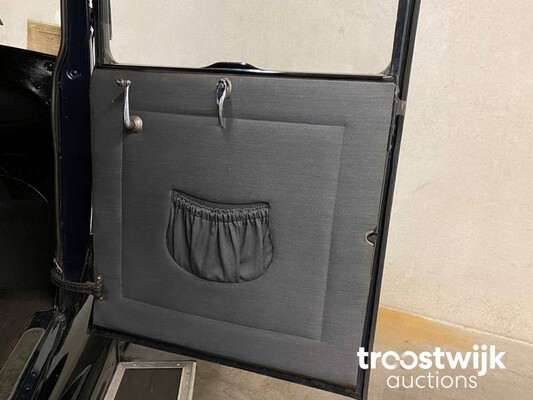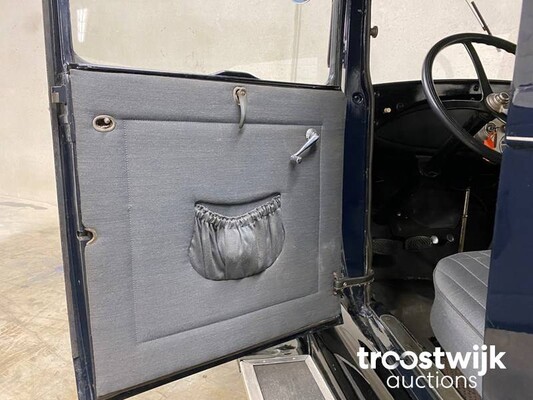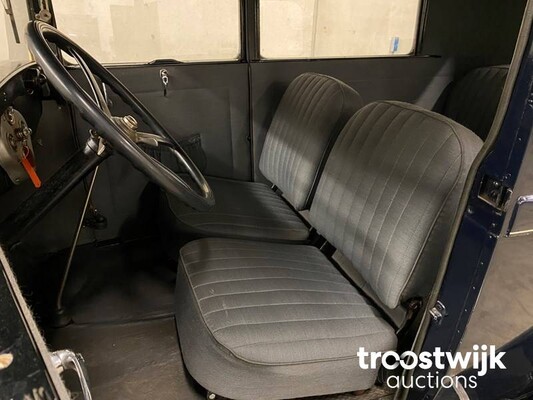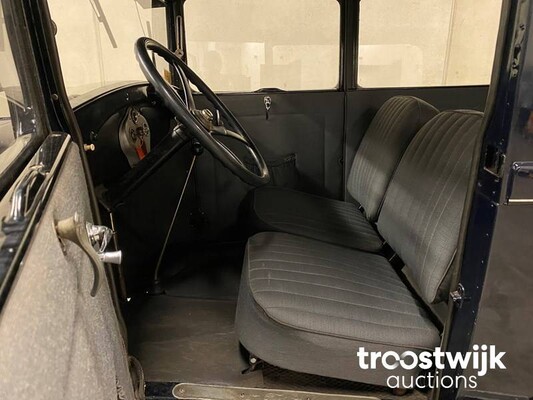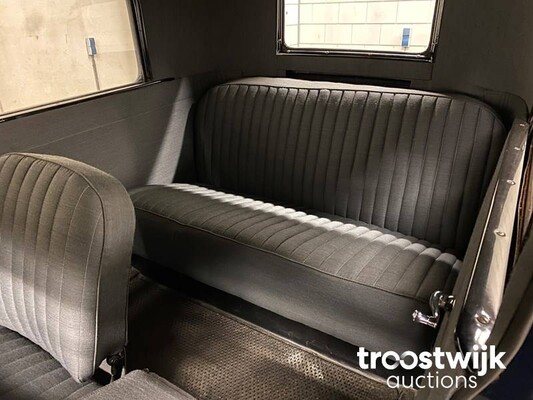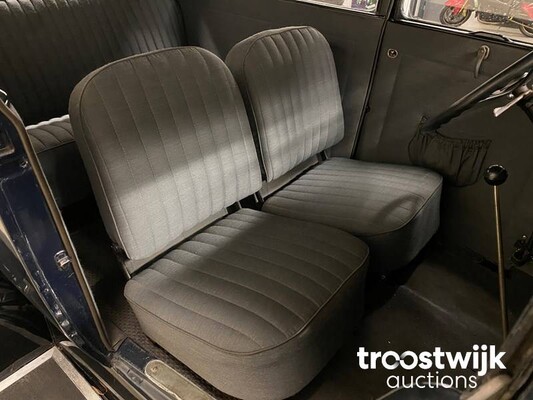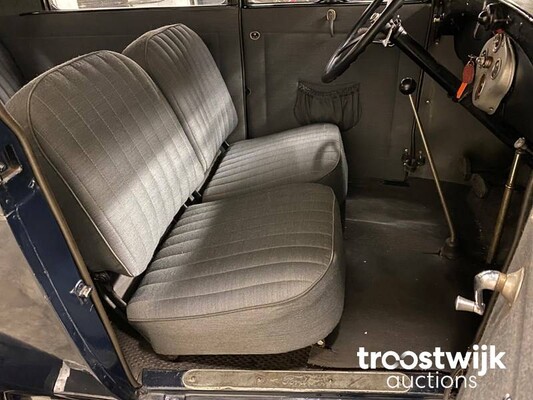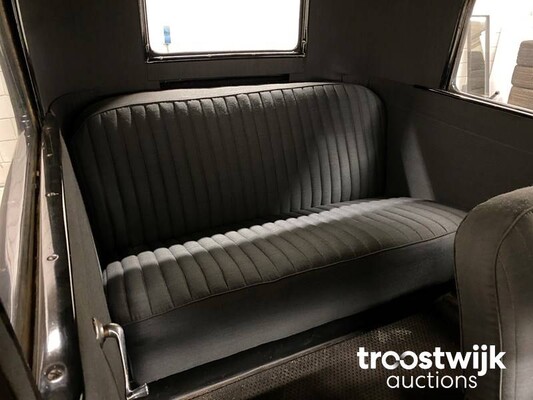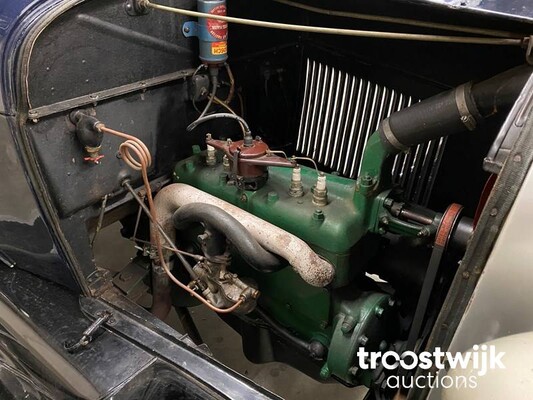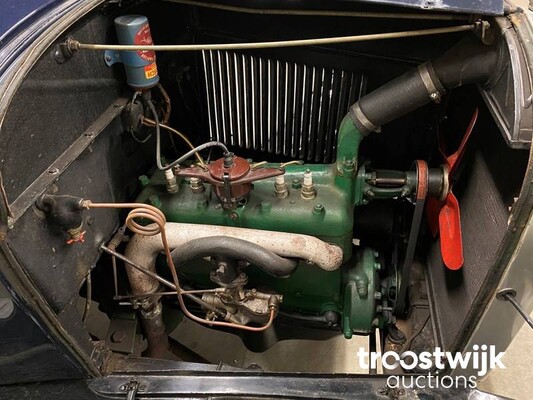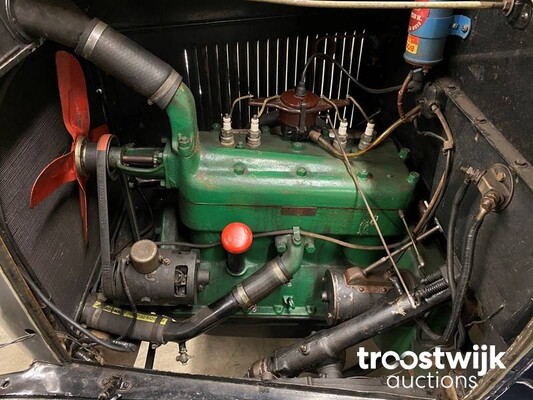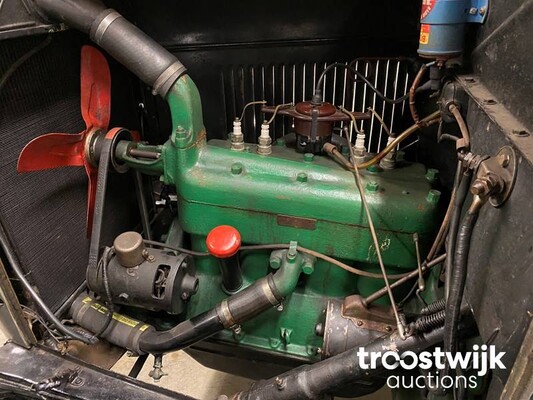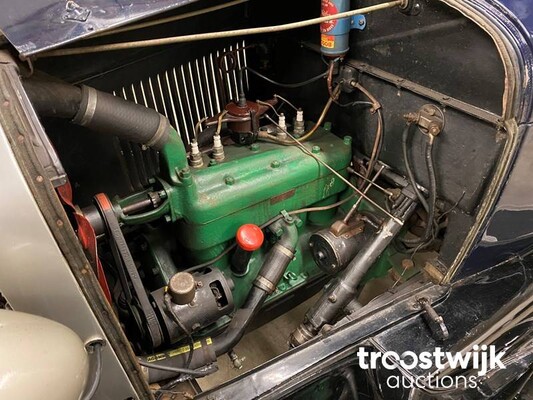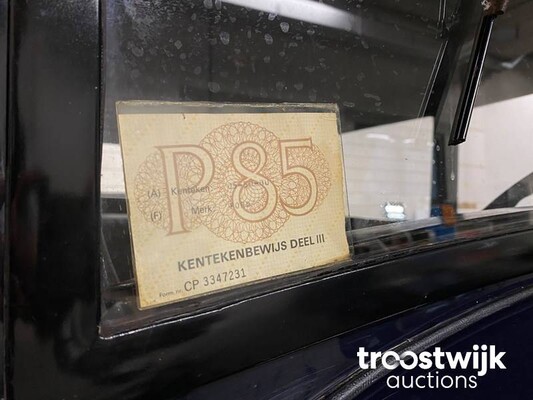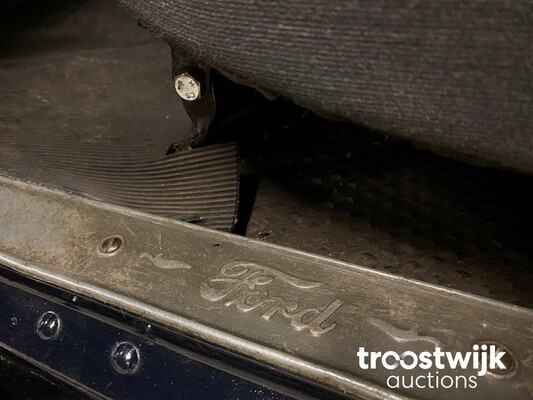 Item description
brand: Ford
type: A
Model: A
Horsepower: 40
fuel type: benzine
color: blauw
empty weight: 1108
Chassis number: Z 80183 E
emission standard: 0
number of cylinders: 4
Transmission: Handgeschakeld
First registration date (NL): 13-10-1966
Door count: 2
Odom: 99027
First registration date: 30-06-1929
Bodytype: onbekend
Maintenance history: nee
Driving: Achterwielaandrijving
Nationality documentation: Nederlandse exportdocumenten
Steering wheel: links gestuurd
description: Gebruikerssporen/-schades en slijtage rondom naar leeftijd/km-stand.

De Ford Model A uit 1929 was een populaire auto die werd geproduceerd door de Ford Motor Company. Het was de opvolger van de beroemde Ford Model T.

Onder de motorkap had de Ford Model A een 3,3-liter viercilindermotor die ongeveer 40 pk leverde. Dit was een aanzienlijke verbetering ten opzichte van de 20 pk van de Model T.



Auction description
Are you interested in one of our cars or would you just like to take a look? Then you are most welcome on Friday, May 26 in our showroom at Het Eek 15 in Tiel from 14:00 to 17:00. The coffee is ready and our auctioneers will be happy to assist you!
In the lot list you can find all the lots and place a bid easily. When placing a bid you will be redirected to the website of Troostwijk, here you can create a free account to place a bid. Should you have any further questions, our auctioneers are here to help you further via WhatsApp, phone, chat or email or take a look at our FAQ page!
Because the cars in this auction are sold without warranty, we recommend that you personally inspect the cars on the viewing days. It is also possible to have this done by an expert, you will have to appoint him yourself. On behalf of the inspection, a special appointment can be made if desired.